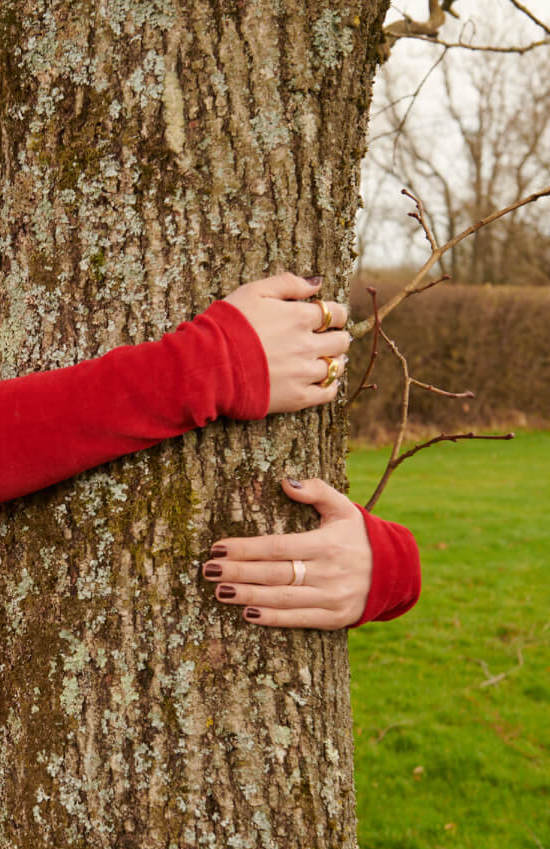 Carbon Offsetting

All PLC clothes
come with a carbon
offset certificate
We offset only what we cannot, despite all our best efforts, carry out in a 100% carbon neutral way.

As a company dedicated to carbon neutrality, we use eco-friendly fabrics and employ sustainable manufacturing practices to significantly reduce our CO2 emissions. But we know it'll take some time to reduce our emissions all the way to net zero, due to unavoidable emissions such as shipping. This is where carbon offsets come in.

After buying from us at PLC, every purchase confirmation email you receive from us will feature a 'carbon neutral' button. This is so you can click through and learn more about your carbon neutral order and find out about the communities you have supported through our offset projects.

We also send you an official carbon offset certificate from our partner, SimpliZero, with a unique transaction ID to ensure the validity of the offset.
A conservation and sustainable harvesting project in the Madre de Dios region in southeast Peru. Works to improve carbon sequestration in the region. This project protects and sustainably manages 112,500 hectares of rainforest.
This wind farm in Turkey displaces the need for fossil fuel generated electricity and reduces the amount of Co2 going into the atmosphere by 98,000 tons per year. With 50 Megawatts of installed power, the project will generate 166 Gigawatt hours of electricity annually.
This project is a waste-to-energy anaerobic digestion plant which converts chicken litter into renewable energy sources. The project activity mitigates environmental and hygienic problems as well as supports regional smallholders to implement sustainable agriculture.